A WORLD OF DIFFERENCE
We are living in a world facing serious interrelated environmental problems including climate change, pervasive pollution, reduction in bio-diversity, and supply looming constraints for number of key natural resources. Individually, and especially in combination, these pose serious challenges to sustainable development. Managing and minimizing these challenges requires an integrated, multidisciplinary approach involving basic and applied scientists, technologists, thinkers, and policy makers in academia, industries and the government. IENV is an interdisciplinary research institute of HKUST that promotes and conducts research aiming at improving the environment of Hong Kong and the Pearl River Delta, and beyond. We collaborate with a number of academic, industrial and environmental non-governmental partners. 
ABOUT IENV
Institute for the Environment (IENV) is an interdisciplinary research institute of HKUST that promotes and conducts research aiming at improving the environment of Hong Kong, the Pearl River Delta (Greater Bay Area), and beyond.
We have a solid track record in conducting air quality related studies in Hong Kong and the region. Our research findings have been adopted in many different ways in the policy making process both locally and regionally.
While our vision matches well with HKUST's "Strategic Objectives" - the 5 Cluster (embracing Sustainability, Public Policy and Innovation), IENV has gained tremendous support from the University on our research work and facilities (including the Atmospheric Research Center established in Guangdong in 2006).
We collaborate with a variety of stakeholders, including academic, industrial and environmental non-governmental partners. We will continue to stretch our collaborative efforts and build cross-border synergies with mainland institutions for a greener and healthier Greater Bay Area.
MISSION
To be a world-class interdisciplinary institute for environmental research, education, and training that provides a leadership role in Hong Kong and the region with significant impact on society.
APPROACH
We strive to achieve our vision through (1) High-quality scientific studies and collaborating with top-tier researcher; (2) Strategic research and demonstration projects; (3) Stakeholder engagement, collaborations and facilitating evidence-based decision-making process; and (4) Academic and non-academic publications.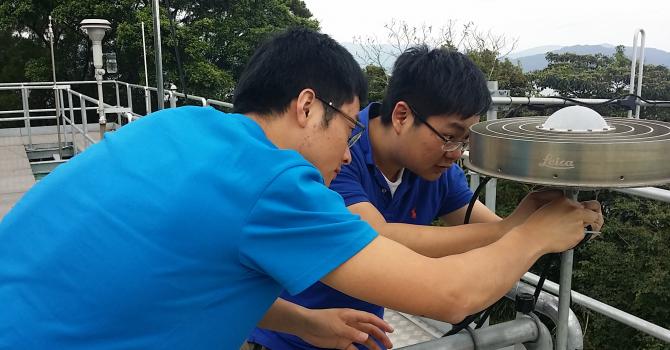 The Institute seeks to deliver results with significant international impact and to lead the Asia-Pacific region in environmental research. The ability to pursue projects from an interdisciplinary perspective will ensure that we have an innovative approach that will yield high-impact breakthroughs. IENV also embraces large-scale research programs with Mainland partners.

To prepare the next generation of environmentally aware movers and shakers who can meet the needs of Hong Kong and surrounding areas, IENV assists with the development and organization of high-quality undergraduate and postgraduate degree environmental programs at HKUST. The Institute also provides input for general education courses for HKUST students to increase understanding of essential environmental concerns. Meanwhile, professional training programs for both public and private sectors enhance awareness of sustainable development and increase professionalism.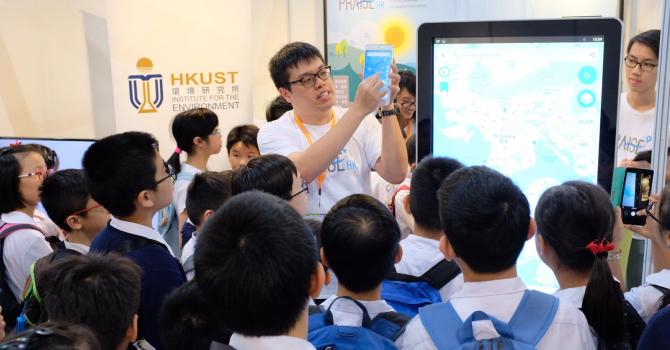 IENV seeks to stimulate community debate and interest in the environment and assist in the formulation of policies. This may take the form of advice and consultancy to professional and government bodies, seminars, and promotion of the University's environmental activities and research. Since the Institute is the focal point for environmental research at HKUST, one of  its significant roles is to educate the public on important environmental issues and research breakthroughs and become a "think tank" for environmentally-related government agencies
WORLD-CLASS RESEARCH PIONEERS
IENV draws on the expertise of more than 50 faculty members across different departments in the areas of Science, Engineering, Business & Management and Social Science.  Led by the IENV Director, this innovative combination of academic minds puts the Institute in a leading position to tackle the most challenging environmental concerns. HKUST has already established a world reputation as a research institute and many individual faculty members working on environmental research have received international awards and honors for significant contributions in their respective fields.
IENV is supported by an Environmental Central Facility which provides the necessary human resources and specialized equipment to ensure effective collaboration between departments at HKUST and effective coordination of the Institute's teaching and research activities. Given the cross-border nature of many environmental issues, emphasis is also placed on research collaboration with the Mainland through key environmental laboratories established in Hong Kong and in the Mainland.